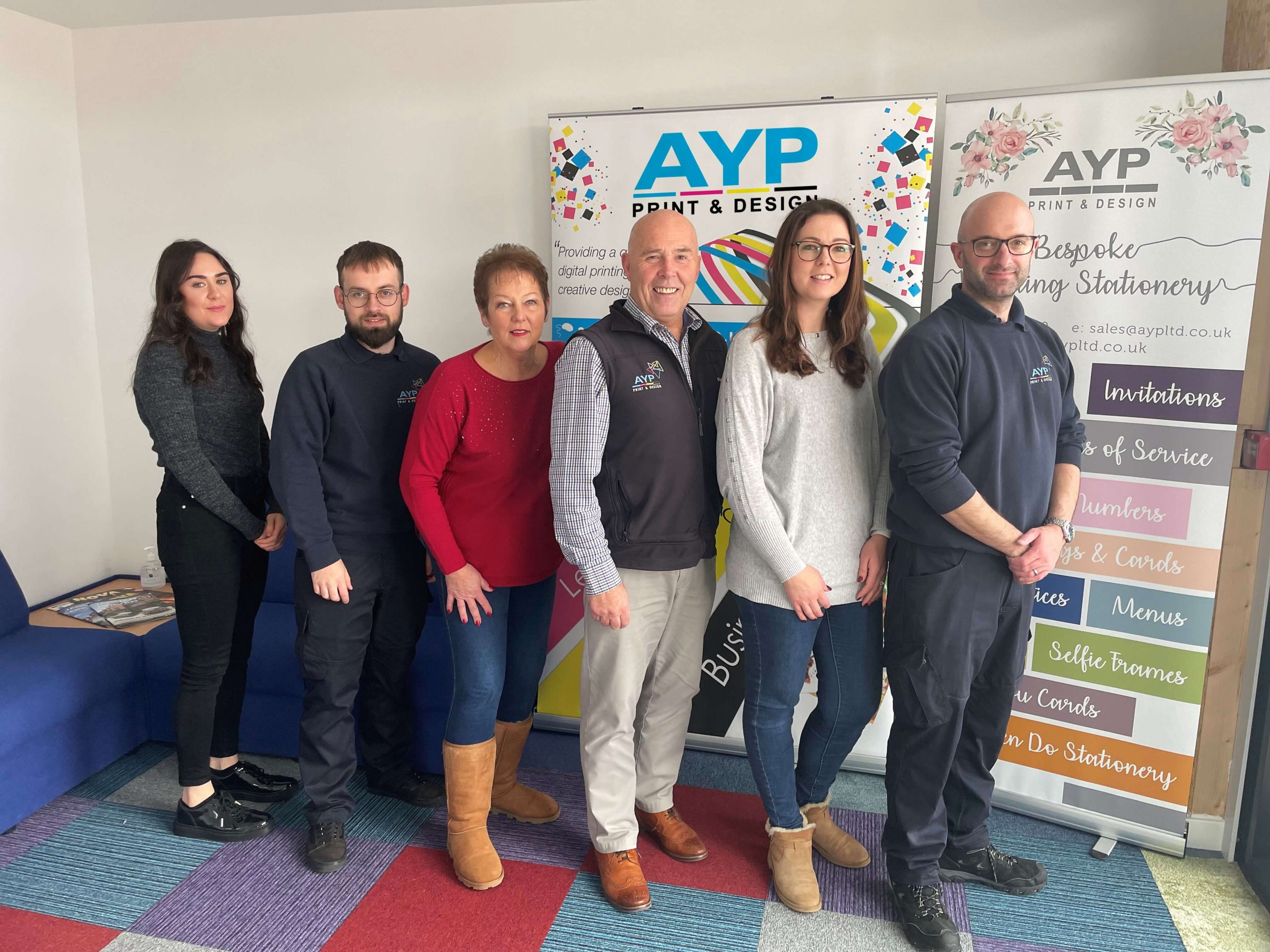 AYP was founded in 2006 by Martin and Sandra Hall, who have embraced the new era of digital technology in print production to provide a new level of service, whilst at the same time not forgetting the traditional values of quality and customer service.
The company has continually grown, and in 2013, daughter Sarah also joined the family business. In March 2015 Lewis joined the company as an apprentice, and in 2016 was awarded Apprentice of the Year at Telford College. He is now working with us full-time as a graphic designer
In 2018 we also employed John who is our production manager. Meeting short deadlines is an everyday occurrence at AYP, whether it be business cards or leaflets for an important meeting, or workbooks and catalogues for a show, we have the flexibility, enthusiasm, and ability to deliver on time.
Most jobs are produced in 24-48 hours of proofs being approved, before being delivered locally or dispatched by courier for next day delivery to all parts of the UK.
We are excited to announce we have now moved premises to our lovely new unit on the Ni park in Newport. We hope it will meet our requirements as we continue to grow as a business.
Take a big leap forward, wherever you are
From initial brand strategy and creation to advertising campaigns, customer experiences, and interactive builds, we deliver attention-grabbing, impactful work that gets results.
Sparking a positive change
We collaborate on everything from initial strategy, to beautifully designed visuals – building brands from the ground up and strengthening those already in-market.
We strategise, plan and create designs that target your specific audience which amplifies exposure and generates more engagement.
We build strong ongoing relationships with customers through memorable, high-quality design & print that generates an impact!